Welcome to the magical, inspiring, and fun world of documenting your stories.
If you've been looking for step-by-step scrapbooking or how to scrapbook for beginners, you will want to begin with Simple Scrapbooks.
Simple Scrapbooks are kits that make scrapbooking, well, simple.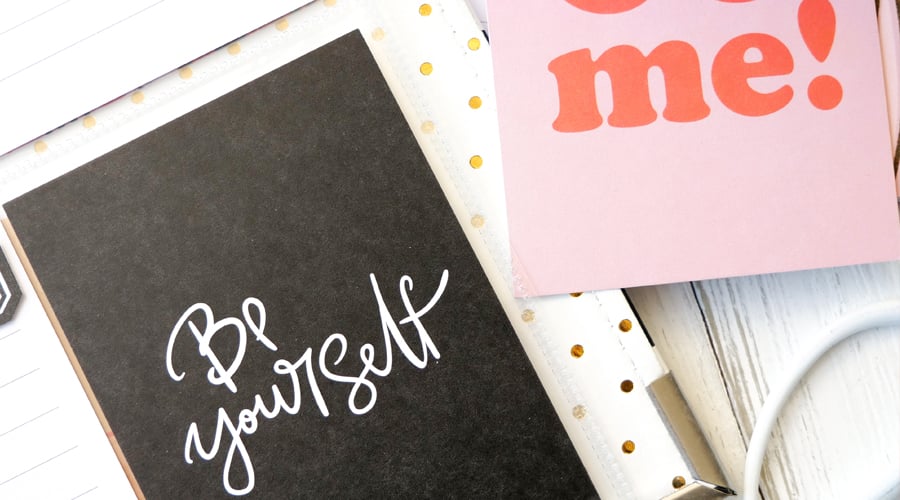 Included in the kit are:
A Scrapbook Album (6" x 8")
Page Protectors
Decorative Elements
A Black Journaling Pen
How to Get Started Scrapbooking
1. Choose Your Simple Scrapbooks Kit
Choose from a variety of different themes here in our online store. We have themes like wedding album kits, new baby album kits, and more.
2. Open Your New Kit
Your Simple Scrapbooks kit will arrive in the mail before you know it. Place the page protectors into the scrapbook album and open your "pocket cards."
What are pocket cards?: You will receive page protectors that have different sized clear "pockets" on each protective sheet. The cards you receive fit perfectly into these pockets, so you can easily decorate your album by mixing, matching, and rearranging the cards.
3. Print or Select Your Photos
Print out the photos you would like to use in your album. The pockets are standard photo size (4" x 6"), but also include 3" x 4" pockets. You can print photos in both sizes if you would like. You should be able to do this at any local printing shop or online photo printing service. Here is a printing service that we recommend.
4. Put Your Album Together
Once you have your photos, now it's up to you to mix and match photos, pocket cards (aka the decorations), and journaling. Write dates, names, and details about your photographs with the Journaling Pen!
You Did It!
As you start to tell your stories more, creating scrapbooks becomes easier. Suddenly, you will know exactly what to write on your journaling cards or which picture goes well with which decorative pocket card.
You may even find that you're ready to add more to your scrapbook albums like stickers, decorative embellishments, and other fun accents. You can find all of those in our online store.
Lastly, we recommend our Online Classes. They are free (it's true!), and you can watch them at your own pace. Learn about how to get started here.
Simple Scrapbooks make wonderful gifts for everyone - your friends, family, and even you, who all have beautiful lives worth documenting.
---