It's that special time of year when you start making your Christmas list and checking off the fabulous items you've bought for friends and family.
During this busy season, Scrapbook.com is the place to be for holiday happiness, seasonal surprises, Christmas crafting, and more.
Make sure you sign up for our exclusive newsletter, keep an eye on the Deals and Promotions page, and check out all the top crafty gifts for 2022!
1. Gemini Petal Pink Die Cutting Machine
The Crafter's Companion Petal Pink Gemini Jr. Die Cutting Bundles are going to get your die cutting hobby off to a great start. This Gemini Jr. machine does all of the work for you because it's electric, no cranking is required! With just a touch of a button, you can send your sandwich through, making your crafting even easier and more efficient.
Each bundle includes a Gemini Jr., a 3D embossing folder, clear cutting plates, one metal cutting plate, and so much more! On top of that, you'll also receive Scrapbook.com's Exclusive Magic Mat™. The Original Magic Mat is the innovative, game-changing product your die cutting has been missing. Swap out one of your plastic cutting pads for this sturdy self-healing pad, and you'll be amazed by the cleanest cuts you've ever achieved.
2. Misti Stamping Tool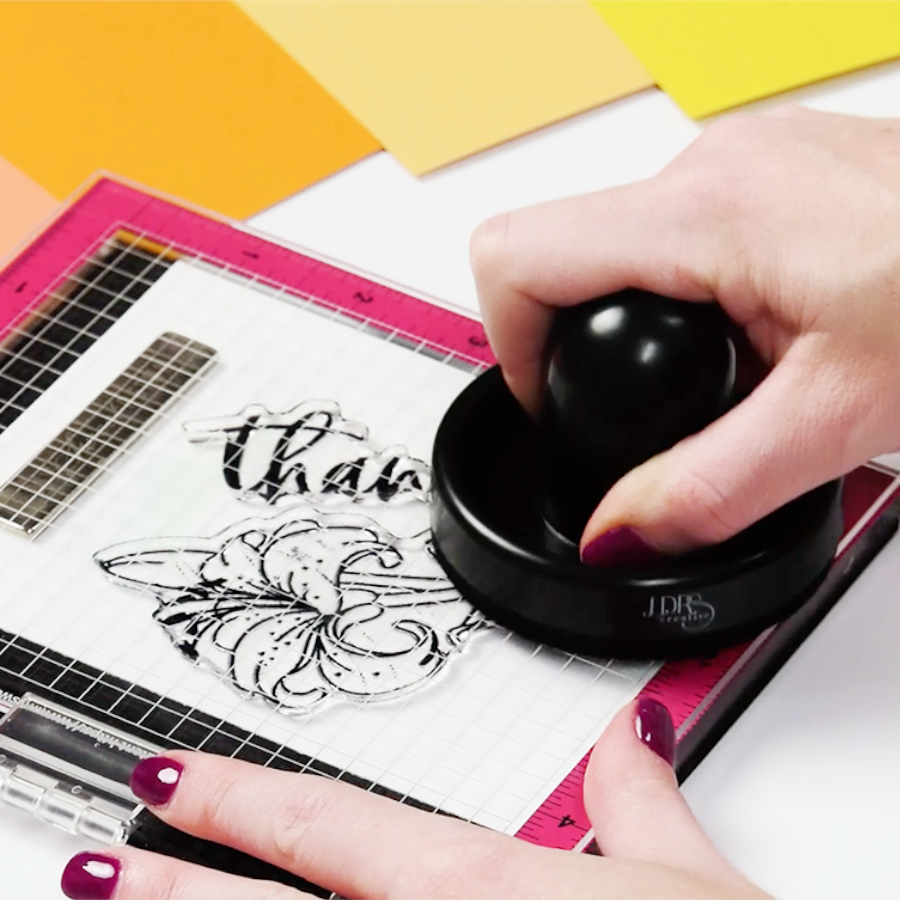 Something that every crafter wants is the MISTI Stamping Tool! MISTI stands for Most Incredible Stamp Tool Invented, and it lives up to its name. The simple hinge design provides consistent stamping for beginner, novice, or experienced cardmakers, and it makes stamping easier than ever before. This precious stamping tool accommodates both red rubber cling mount stamps and clear acrylic and photopolymer stamps. The foam pad (included with the MISTI) raises your cardstock/paper to facilitate stamping with clear stamps.
You can use the MISTI for repeated stamp positioning, lining up die cuts and stamps, etc. The two included magnets help to quickly and easily position your cardstock or paper and hold it in place. The included positioning grid paper helps you find just the right positioning for your stamp before you put ink to paper.
Don't forget the LDRS Creative Stampendable Stamping Tool to go alongside your new MISTI! This stamping tool will take your stamped images to the next level. The Stampendable Stamping Tool is your new sidekick to applying even pressure when using a stamp positioner tool - even for those with limited mobility or arthritis!
3. Simon Hurley Stamping Foam
Simon Hurley's Stamping Foam for Ranger Ink is a simple yet intriguing little tool that you're going to have endless hours of crafty fun with. Simply heat, press, ink, and stamp for some out-of-this-world stamp impressions and patterns on your cards, pages, and more! You can make a stamp out of dies, stencils, or anything else you can think of!
Pro tip: A great tool to heat up your Stamping Foam is the Ranger Heat It Tool. This gentle but highly effective tool has an awesome airflow that won't blow your embossing powders all around your workspace, making it look like a hot mess!
New to stamping with foam? Below, Simon Hurley teaches you everything you need to know about the new Stamping Foam. You won't want to miss this!
4. Sizzix Cherry Blossom Sizzix Big Shot Switch
Sizzix has taken everything you love about the Big Shot and made it PINK! This Cherry Blossom Sizzix Big Shot Switch color will provide unlimited fun as you create one-of-a-kind cards, invitations, scrapbook pages and elements, DIY items, and so much more!
This die cut machine doesn't just look good - it's also no lightweight in the versatility department. The Big Shot will work with the entire Sizzix library of dies (excluding Bigz Plus and Bigz Pros dies) - from the smallest thin metal dies to the big 6" wide steel rules dies.
The Sizzix Big Shot will cut all the materials you need for scrapbooking and crafting, such as cardstock, foam, cork, chipboard, and more.
5. Pink and Main Anti Static Brush Tool for Embossing
Do you love embossing but hate the "extra" powder that is left on your projects and accidentally gets heated, destroying the image? Pink and Main has got you covered with their amazing Magic Anti-Static Brush, and the Magic Anti-Static Powder! You will love the ease of use and the fact that there will be no more extra powder mishaps with this product.
6. Spellbinders Black P6 Platinum Machine
If you have been waiting for the perfect machine to come along for die cutting and embossing, look no further! This amazing black machine from Spellbinders and Scrapbook.com is what you have been waiting for! The new and improved Spellbinders Black Platinum 6 Die Cutting Machine has a platform that is 20% larger in size, so you can work with longer and wider dies and embossing folders!
The beautiful black matte and the glossy color is the perfect sleek addition to any craft space! The Spellbinder P6 machine will cut all the materials you need for scrapbooking and crafting, such as cardstock, foam, cork, chipboard, and so much more!
7. Tim Holtz + Ranger New Distress Colors
Crafters all over the world have been obsessed with Tim Holtz and the Distress Line for Ranger Ink for very close to two decades. Inks, Oxides, paints, crayons, sprays, stains, reinkers, and more have been used on countless projects due to their colorful aesthetic and versatile functionality. But you can never have too much of a good thing - that's why Tim Holtz is adding to the Distress rainbow of products in the most wonderful ways.
There have been so many fun releases from the one and only Tim Holtz, including Lumberjack, Uncharted Mariner, and Saltwater Taffy. Stock up on all of the latest releases and complete your Distress rainbow this holiday season!
8. Scrapbook.com Magic Mat
The Original Magic Mat is the innovative, game-changing product your die cutting has been missing. Swap out one of your plastic cutting pads for this sturdy self-healing pad, and you'll be amazed by the cleanest cuts you've ever achieved. Say goodbye to warped plastic cutting plates and deep etchings, marks, or scratches that may transfer onto your next die cutting project.
The affordable, long-lasting Original Magic Mat is available in multiple sizes and can only be found at Scrapbook.com!
Interested in learning more about the Original Magic Mat? Check out this article to find out everything you need to know.
9. Scrapbook.com Modern Stackable Papertrays
Searching for the perfect paper trays? Look no further! Scrapbook.com's Modern 12x12 Stackable Paper Trays were designed by paper crafters for paper crafters! Each tray can hold an impressive 100 pages depending on paper thickness, and grabbing your paper is simple with the help of notches on each tray!
If you love this paper holder, you'll also love Scrapbook.com's Craft Room Basic Collection! Versatile, fabulous, and stylish craft room organization? Yes, please! These essential storage solutions are an absolute dream come true for all your crafty supplies.
10. Scrapbook.com Mint Tape
Keeping dies and stencils in place on your paper is easy with Scrapbook.com's Mint Tape. This low-tack, removable tape lets you focus on getting projects perfect every time. Pick up a roll for holding dies and stencils in place, masking, and so much more! Make sure to stock up on this amazing tape because you are not going to want to run out!
11. Scrapbook.com Pink and Mint Storage Envelopes
Organize your stamp sets, metal dies, sticker tablets, notecards, pocket page cards, and so much more with the Scrapbook.com exclusive Storage Envelopes! They are now available in Pink and Mint! Storage Envelopes are the perfect way to reorganize your favorite supplies (or get organized for the first time!). Start a filing system for your stamps, easily categorize your die sets, and get all your categories or themes of photographs safely stored until you're ready to create something amazing.
This genius and versatile storage solution comes in a variety of sizes and bundles for all your craft storage needs.
12. Scrapbook.com Gift Certificates
The last gift choice on our list is an oldie but a goodie - and it might be the perfect present for you and all your crafty loved ones.
Give the creative crafter in your life the gift that keeps on giving - a Scrapbook.com Gift Certificate! Available for immediate email delivery to the recipient or printing at home for inclusion in a greeting card, these are great for last-minute gifts and stocking stuffers. Amounts start at $10 for a little something special and go all the way up to $200 for the best Christmas gift ever!
---
Which present are you most excited to see underneath your Christmas tree this year?
Scrapbook.com Gift Guide Video Rules and Regulations.
---